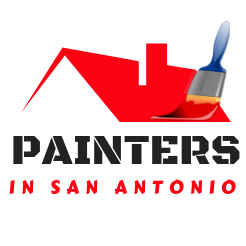 Being born in San Antonio, we have built a range of experience and provide many services. Painters in San Antonio is a local painting contractor. In addition, our team takes pride in their work and offers quality customer service for all your home painting needs.
San Antonio, Tx is a city that has plenty of homes that should be in need of a new paint job. New paint not only looks good but it also protect your home from the elements, ensure a long standing life. Without a proper layer of protection, your homes siding or exterior can all be damaged by weather.
We normally expect people to shop around so we believe it is essential to know who you are hiring and what to consider. We try to be very transparent with our capabilities and our pricing so don't hesitate to ask any questions. Though we take our job very seriously we also like to enjoy a good, genuine relationship with our customers and our team.
Our Mission
We aim to provide remarkable high quality work with the best customer service. We expect the experience of working with us to be genuinely remarkable. Our business thrives on word of mouth referrals. We could not have survived as long as we have and would not continue to grow if we don't consistently service our customers and continue to earn their respect and trust.
Our Vision
We built our reputation as the best painters in San Antonio but, in addition to branching far outside of the area these days, but we also don't forget where we started and we take care of our local customers. No one provides the level of accountability and transparency that we do and we aim to earn more of your trust and your business for all your home painting needs.
Our Team
We are nothing without our team. We only employ true professionals who work hard, care about their families and take pride in the work they perform each day. We support one another, pitch in where necessary, and do our best to keep smiles on not just our customer's faces but also our own. We believe the more you know about each of us, the more you can trust in the service we provide and the relationship we value.
Our Field Team
We have many talented, dedicated and hard working employees that bring a broad range of experience and skills to our growing team. As our services expand to new areas and demand more skills, we are always looking for the best skilled individuals who want to be part of a family and growth oriented team.
Our Business Family
As a growing business that continues to broaden its range of capabilities, we are constantly partnering with the highest quality, most accountable partners in the industry. We won't take on projects that our team can't perform at a high level but we always find a way to get the job done. We continue to manage every project, leaving our customers with a single point of contact and not having to manage multiple contacts. We work with each member of our team to keep our clients work moving and be ready on time. This is a win win for you the customer, our team at Painters In San Antonio.
Our Commitment To You
From day one, we've been committed to keeping our san antonio customers happy. It's one of the reasons quality workmanship is so important to us. It's also the reason we use quality paints, experienced professionals and do not hire painting sub-contractors. In this way, we can stand by a job finished on time, on budget, without cutting corners. If you don't need something done, we won't offer it. We'll stick to your needs and only recommend work that is absolutely necessary, while remaining budget-conscious.
As a company, we stand by the work we complete and offer the best warranties whenever possible. While we'd like to claim perfection, we realize we can't be perfect 100% of the time and know that a good company stands behind the products and services they provide. When something goes wrong, we take responsibility, making every effort to repair, replace or remedy the situation.
We strive to maintain the utmost professionalism, whether we're meeting you for the first time or wrapping up the last day of a project. Each member of our team is background checked and drug tested during the hiring process. Once they've passed this thorough screening process, team members are trained to ensure all employees remain not only safety-conscious, but also prepared to tackle any safety issues before they begin your unique project. Whether a job is ten square feet or 100,000, we want to earn your trust, respect and satisfaction every time.
When you want a painting job done correctly, quickly, and with the least amount of headaches, contact us and give us a chance to impress you. Our painting professionals are here to talk with you about your San Antonio painting project, meet with you to assess your painting needs, and quote you a fair price for the job.
[contact-form-7 id="544″ title="Contact form 1″]