"Top Reasons to Paint Your San Antonio Garage And Floor"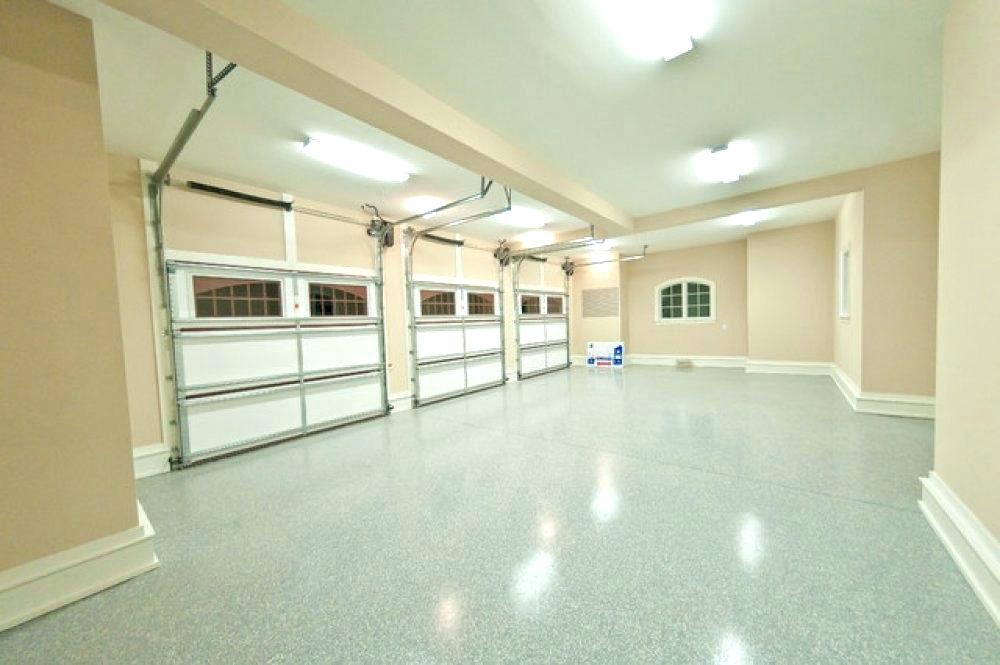 Your garage floor is one of the hardest areas of your property to keep clean.
If you live in san antonio, tx then you know the Texas heat can do a number on your car's paint. Parking your car (Wait, this is Texas – your truck) then your garage floor is likely to suffer from oil, fuel and chemical spills on a regular basis. But saying that, did you know that the last remedy that most homeowners consider is painting the garage floor – despite the fact that there are a number of benefits from this type of project.
1. Keeping Dust At Bay
The san antonio dust settles easily on a concrete floor, and it's almost impossible to clean up without a liberal sprinkling of water. If your garage is dusty, there is a good chance that your main property will suffer, as people track it through the house. Painting the garage floor makes it easier to clean dust up and keep it away from your indoor carpets and furniture.
2. Smoother Cleaning
For the same reason that dust is hard to control in a garage, dirt is hard to shift. Concrete is usually porous or rough, allowing grime to cling stubbornly to the surface. You won't have to clean as often when you use the right paint finish on your garage floor. A smooth garage floor is easily cleaned with a broom and mop, or with a hose. You can see when the floor is dirty and tackle any issues before major stains have the chance to take hold.
3. Pollutant-Free
Pollutants love surfaces that they can cling to, so oil and other spills are ideal. You can reduce the number of pollutants in your garage with a smooth finish of paint that allows you to easily clean up spills. Choose a paint that contains low VOCs (volatile organic compounds) for even greater protection against potentially hazardous materials.
4. Personal Touches
When you paint your garage floor, there is the opportunity to add a personal touch that brightens up the space. You can achieve different results and impacts, depending on the type of paint you choose for the project.
Latex acrylic paint provides moderate protection and is relatively cheap. There are a number of colors to choose from, so you don't need to worry about a boring finish. This type of paint offers protection from mold, mildew and water stains; however, you will need to clean up tougher stains from car fluids to avoid damaging the finish.
Coming in at a slightly higher price tag, 1-part epoxy provides even greater protection for your garage floor. You can purchase 1-part epoxy products that contain anti-skid additives, as well as acrylic paint chips to add color to the finish. This option offers all the protections of acrylic latex only with more resistance to staining from vehicle fluids. If you are willing to pay extra little more, 2-part epoxy offers a much more durable finish that will greatly reduce the need for cleaning the garage floor.
5. Brighten Up The Room
There is no need to waste kilowatts of lighting to keep your garage bright when you paint the floor using a reflective product. A single bulb is more than enough when the concrete floor isn't absorbing all the available light in the room.
6. Cost
The cost of painting even the most expansive garage floor is always worth it, over the long term. When you consider reduced lighting costs and cleaning materials alone. The only question that remains is: Why didn't you think about this before now?
7. Lasting Look
No matter what way you cut it, a painted garage floor looks and feels amazing. Concrete is drab and only serves the purpose of attracting dirt and stains. With a painted garage floor, you are also less likely to allow clutter to build up, as the space will feel more like a functional room that a dumping ground for all the old junk you don't want taking up space in your home.
There are literally zero cons to painting your garage floor. Even the most expensive project will end up paying for itself, and you will feel much better each time you park the car after a hard day at work. When it comes to cleaning, knowing that getting rid of dust, grime and stains will take less than five minutes is also a welcome change.
Professional Garage Painting
If you are planning on painting your garage, Painters In San Antonio can add the professional touch. Our team has the skills and knowledge to expertly paint your garage to your satisfaction. If you have any questions about choosing the right kind of paint for your garage needs, please don't hesitate to contact us.
Contact Painters In San Antonio, today, to discuss any painting projects you are planning, and get a realistic quote on costs and completion times. We are here to help residents of San Antonio and surrounding areas to achieve their residential or commercial painting goals.