Tips For Painting Your Shutters, Yourself
"Shutters are a charming way to add some character to the exterior of your home without having to spend a lot of money or take up a lot of space."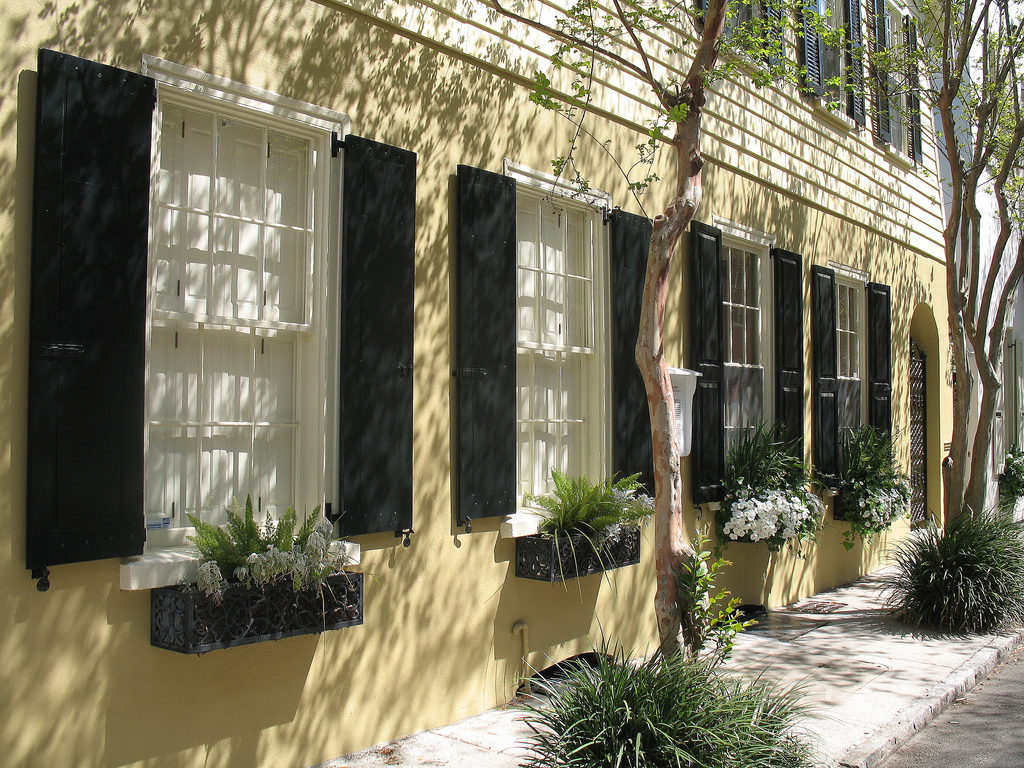 You may not know this but, shutters were traditionally used to gain privacy as well as to protect the inside of the home from cold and rainy weather, today shutters are primarily used as a decorative feature that gives your home better curb appeal and adds a dash of color to the neutral tones. Shutters were mostly made out of wood in the past, nowadays they can be made out of several materials, such as vinyl or plastic.
If you're thinking about repainting your san antonio homes shutters—or painting brand new ones that have just been installed—read on for tips about how to best give your shutters a fresh coat of paint. This is truly one of the easiest and cheapest projects for your home that can make one of the biggest impacts on its appearance.
How to Prep Your Shutters
Just like any other paint job, preparation is key. Before you embark on this project, you have to have a good amount of time set aside in order to complete the painting properly. In other words, you don't want to rush it.
The first step in preparing to paint your shutters is to give them a deep cleaning. Because these shutters are out in nature's elements all the time, it's likely there is a lot of dust, debris, and dirt that's built up over the years.
Here's How To Get Started With The Cleaning:
Mix together one part bleach and four parts water in a spray bottle and spray onto the shutters to get rid of mold and mildew.
Rinse the shutters to get the bleach mixture off.
Scrub the shutters with regular household detergent and some water to get rid of any leftover dirt, grime, and chalking.
Rinse the shutters to get the detergent mixture off.
Once you've finished cleaning, use a clean cloth to dry the shutters thoroughly. Leaving water on shutters can damage the material. If your shutters are vinyl, place them on a drop cloth and allow them to air dry, which could take anywhere from an hour to a few hours, depending on the weather conditions.

Picking Your Paint Color
One of the most challenging things about painting the shutters is trying to narrow down the color. The easiest way to decide on a color is to figure out what kind of statement you'd like your shutters to make.
Would you rather your shutters blend in seamlessly with the rest of your home? Or did you want your shutters to stand out—almost like an accent on the house?
Either way, you need to make sure your color selection doesn't clash with the existing exterior paint and also that it doesn't make your home look too flashy or gaudy.
Some popular shades right now are colors like greige, charcoal gray, forest green, sunny yellow, cool blue, and bright red is always a popular pop of color.
Some Tips For Painting Your Shutters
Now that you've chosen your color, you're ready to start painting, well, almost. Before you open up your cans of paint, it's important you are painting your shutters in the right conditions. Your painting project will turn out perfectly if you're painting in temperatures between 50 and 90 degrees Fahrenheit. Make sure you are painting out of direct sunlight and that there isn't much humidity outside.
Make Sure You're Taking These Steps While Painting Your Shutters:
Prime before you start painting. Primer is always a good idea, even for exterior painting projects. Primer will allow the paint to adhere better to the shutters and makes the top coat go on smoother.
Start at the top and work your way down. When you are painting your shutters, it's an easier process if you start painting the slats that are at the top of the shutter and then slowly make your way down each one.
Use a lighter brush stroke. The last thing you want on your shutters are visible brush strokes. To prevent this, use a lighter brush stroke and do multiple coats. It's likely you'll need at least two to make the color stand out.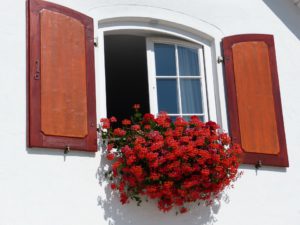 Painters In San Antonio For Your Window Shutters
To really make your shutters look over-the-top gorgeous, the best way to get the job done is by hiring a professional painting company. Professional painters have all of the tools to get your shutters painted quickly with a professional finish.
Painters In San Antonio has everything you need to transform the exterior of your home to the talk of the neighborhood. Contact us to schedule a time for a consultation. Let us show you how paint can completely change the look of the exterior of your home.